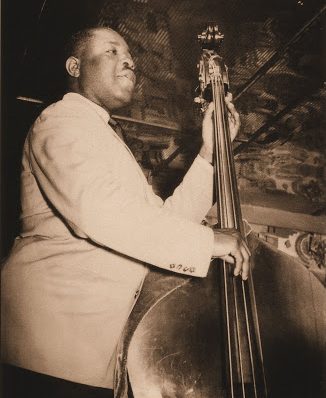 Let's put an ear on Walter Page today, born on February 9, 1900 in Gaitlin, Missouri.
Page's family moved to Kansas City in 1910. He became well acquainted with the low end in brass bands playing bass drum and bass horn. In high school, he picked up the string bass. While earning a degree in music education, he added bass saxophone to his toolbox and covered the bass chair in the Bennie Moten Orchestra. It's fair to say that he clearly understood the role of bass in jazz.
He left the Moten band and formed Walter Page's Blue Devils. When Moten passed in 1935 Basie assumed leadership and Page re-joined the newly minted ensemble. The Basie rhythm section, Jo Jones, Freddie Green, Count Basie, and Page, formed what is commonly called the "All-American Rhythm Section."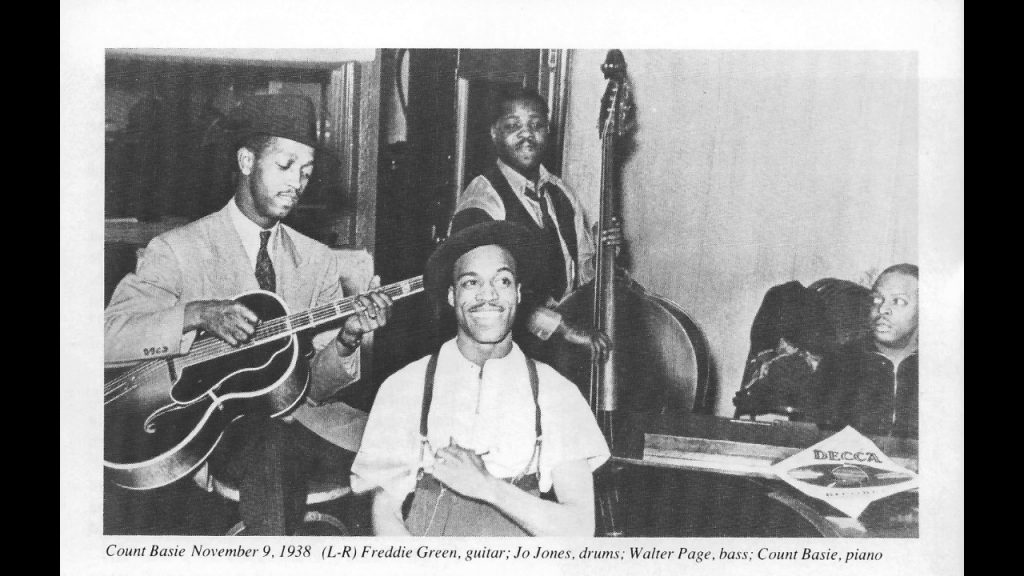 Page's lines were simple but flowing, understated but powerful. His sound projected well and his tone was BIG. Page's part in that rhythm section and his development of the walking bass line in jazz set him apart as a major contributor to American music.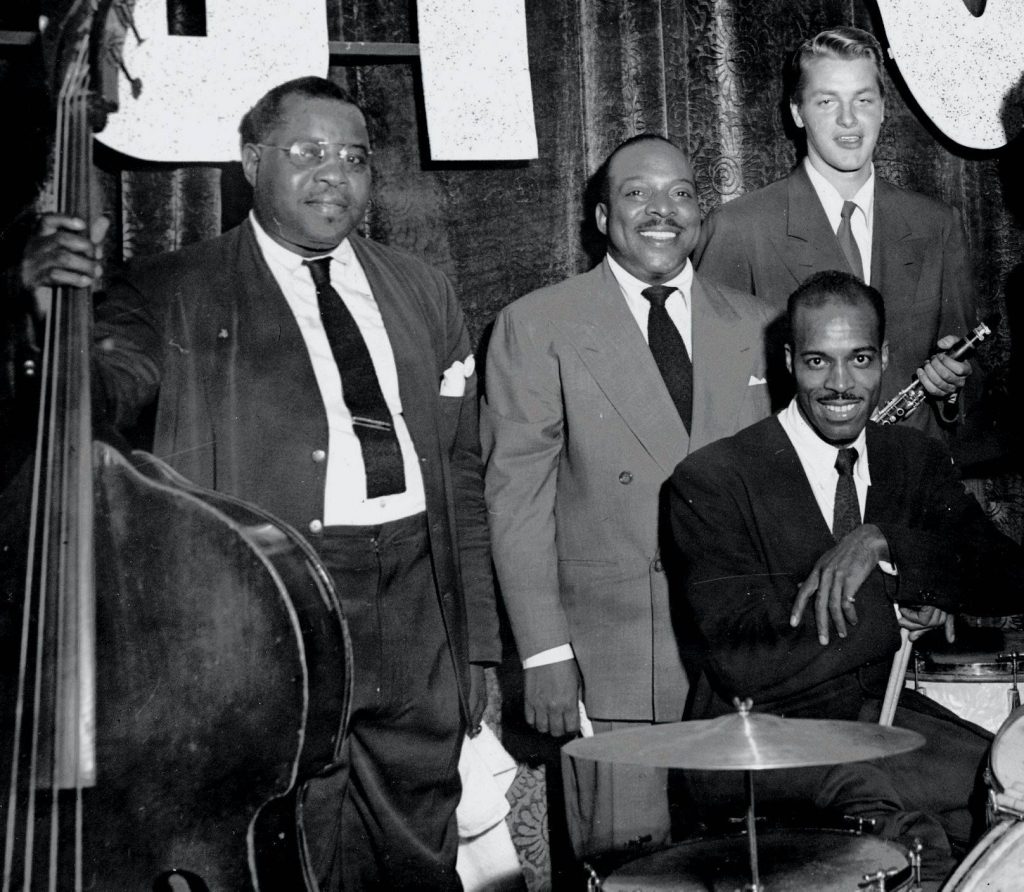 Page is not widely regarded as a slap player. Most of his recorded output with the Basie band (and others) paint him as a pizz player. There are examples, however, of Page using slap technique to drive the rhythm, not just in the earlier Blue Devils but in the Basie band and others.
Check out these gems!
Squabblin' (Blue Devils)
Lafayette (Moten)
Moten Swing (Moten)
Panama (Bechet – at Carnegie) – video is mislabeled as Milenburg Joys
As a student of Page's recorded legacy, I offer the following consideration.
Most of that projection and tone came from two aspects of Page's playing: his action and slap technique.
Action in that era was what is now called "high" (approximately 3 cm). The action alone tends to increase volume and create a solid tone.
He was also slapping early in his development. Slapping on high action requires a physical understanding of a relaxed body (back, arm, hand, finger) to create a heaviness on the business end of the technique. Learning slap as the bedrock of right hand technique could (and does) strongly inform a powerful pizzicato.
Page's contributions to bass playing in jazz are not just limited to developments in the rhythm section and the walking bass line but pizz technique (tone and attack). His early slap experience further legitimizes slap as a foundational technique, not just a gimmick or novelty.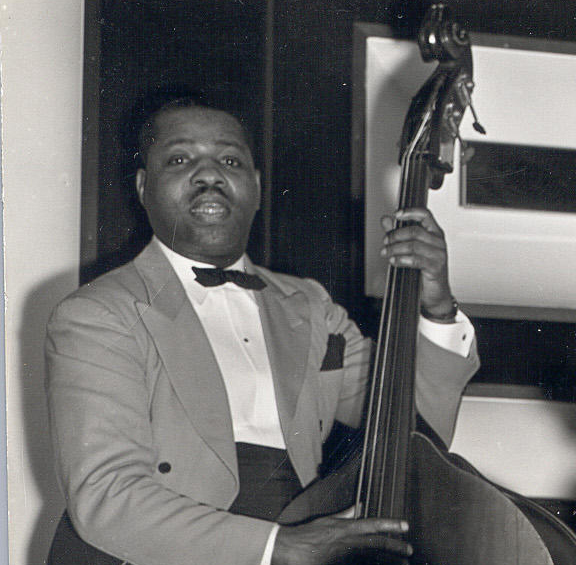 Let's hear it for Walter "Big 'Un" Page!