One of the last original rock'n'roll slappers Al Rex passed quietly (not related to Covid-19) in his sleep at his Jeffersonville home last weekend. He was 91. Since musicians were often not properly credited back in the 1950's, lots of his work was contributed to Marshall Lytle (as well as photos from other bassists that played with Haley, for example Al Rappa), who was much more present in the media. By my opinion, Rex was at least as equally as good and important as Lytle. To make this topic even more confusing there were 4 different bassists named "Al" that played with Bill Haley in the 1950's (to clarify this confusion, I added a timeline of Haley's bassists at the end of this article). When I found out that was Rex that played slap bass solos on The Saints Rock'n'Roll and Goofin' Around, I desperately wanted to interview him for the Art of Slap Bass. I reached out to him quite a few times in 2010. He just turned 82. I even spoke with him on the phone. The interview never happened, but I still have shivers when I remember my phone conversation with a real slap bass legend.
I'm proud to present to you here, on the Art of Slap Bass, for the first time ever, member of Rock'nRoll Hall of Fame:
AL REX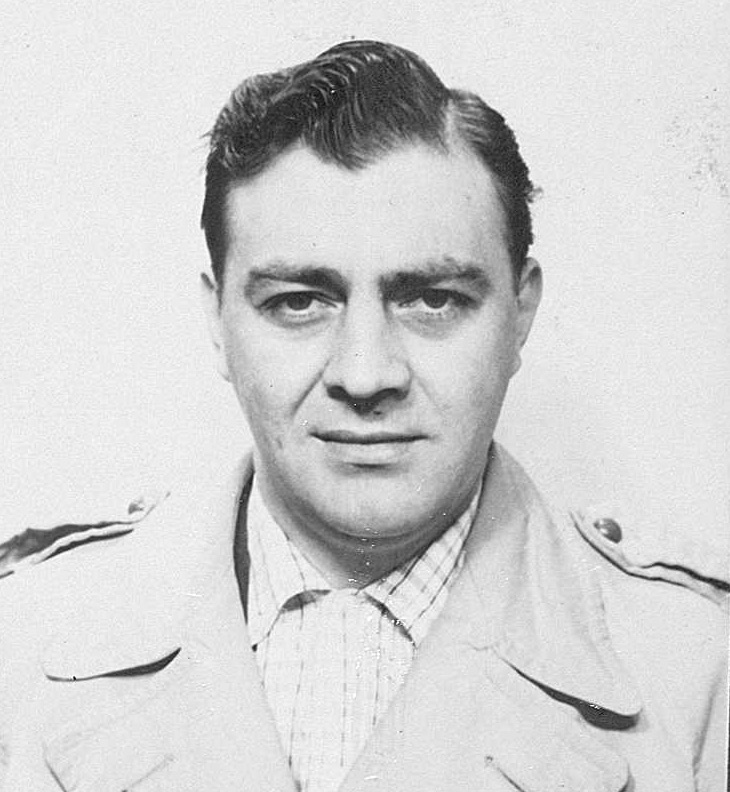 Albert Floyd Piccirilli (born July 13, 1928, Black Horse, PA – May 24, 2020 Jeffersonville, PA), better known by his stage name Al Rex, joined Bill Haley and the Saddlemen in 1949.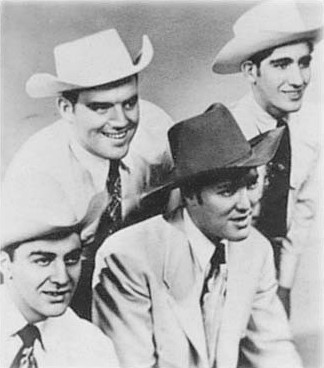 Rex was taught to play bass by Haley. He left the band shortly after they recorded the infamous Rocket 88 in 1951, to pursue his solo career. He was a comedian and featured vocalist with the band. Rex was known by his wild antics, even before Marshall Lytle and Al Rappa. Lytle replaced Rex in 1952, stayed with Haley until 1955, then Rex came back to the band again. At that time, the band already changed the name to Bill Haley & His Comets. Rex could be seen with Haley in two movies: Rock Around the Clock and Don't Knock the Rock.
He sang lead vocals with the Comets on "Hey Then There Now":
In 1958, Rex became a member of The Kingsmen (not to be confused with the band that later recorded "Louie, Louie."). They were made up of members of Bill Haley's Comets. This group scored a hit record (#35) on Billboard with the instrumental entitled "Week End" and they made an appearance on American Bandstand. That same year, Rex left the Comets for the last time (replaced by Al Pompilli). He pursued his solo career once again, and by 1960, had formed Al Rex and the Regaleers. The song that stands out from this period is Hydrogen Bomb:
With the birth of a daughter in 1961, Rex decided to stop touring and focus on raising his family (his seventh child of nine: Billy, Debbie, Valerie, Beverly, Lorraine, Mindy, Greg, Lisa, and Christopher). He took a job at Alan Wood Steel but continued to perform on occasion. In the late 1970's he formed his own group once again "Al Rex and the Sound of Haley's Comets".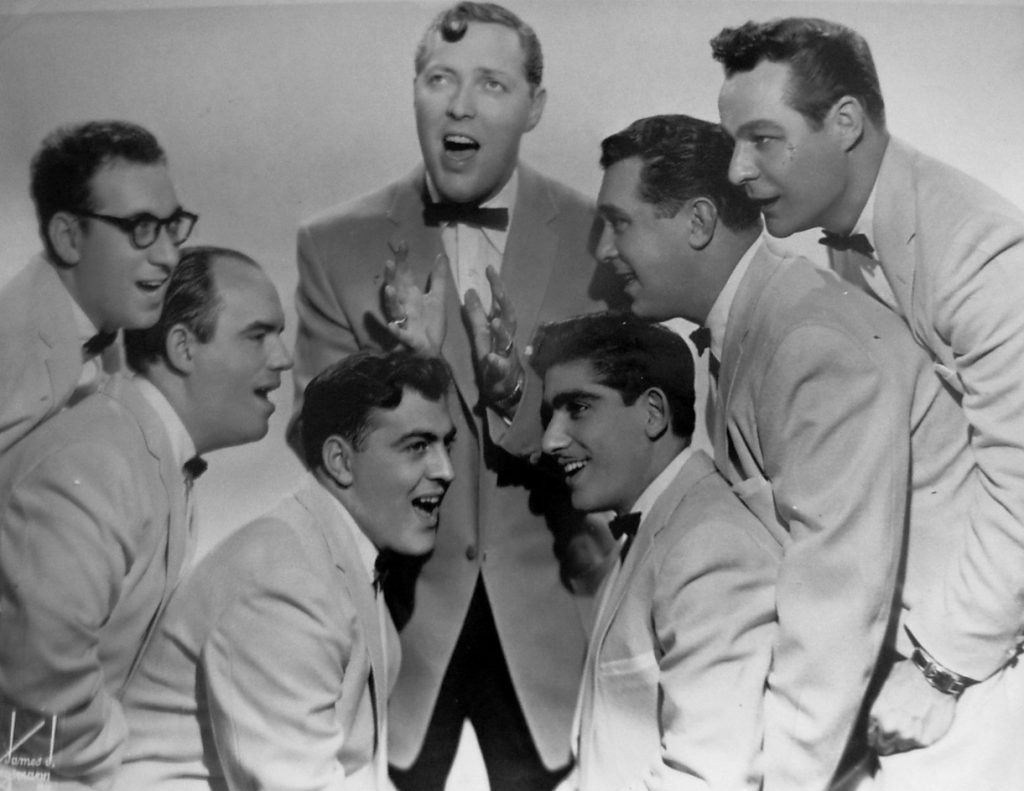 Al Rex was inducted into the Rock'n'Roll Hall of Fame, as a member of Bill Haley & His Comets, by Smokey Robinson in 2012.
Piccirilli family is planning a private memorial on Al Rex's birthday, July 13.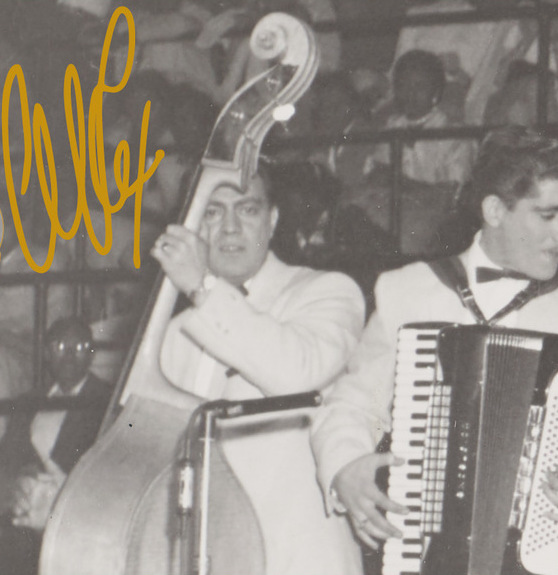 Timeline of Bill Haley's bassists
Down Homers
mid 1940's Lloyd Cornell
The Range Drifters
1946-1947 Julian 'Bashful Barney' Barnard
The Four Aces Of Western Swing / Western Aces
1948-1949 Julian 'Bashful Barney' Barnard
Bill Haley's Saddlemen
1949-1950 Al Thompson (subbed by Joe Piccirilli – Al Rex's older brother)
1950-1951 Al Rex (subbed by Joe Piccirilli)
1951-1952 Marshall Lytle
Bill Haley and his Comets
1952-1955 Marshall Lytle
1955-1958 Al Rex (subbed by Al Rappa – unconfirmed)
1958-1959 Al Pompillii
1959-1969 Al Rappa (subbed by Jack Lesberg in 1960, T. Bone Lance – unconfirmed, Doles Dickens, Abie Baker in 1964 – session, Milt Hinton in 1965 – session, Mike Shay in 1966, Lou Torres in 1967-68, Bobby Monk in 1968 – session, Bud Sharp in 1968, Hank Kerns in the late 1960's – unconfirmed)
1969-1974 Ray Cawley (subbed by Corky Warren for 2 shows in 1971, Ray Parsons for 3 shows in 1974 and Hank Scholz aka Hank Thompson in 1974)
1974-1980 Jim Lebak (subbed by Chalmers Davis in 1979 – session, David Chico Ryan in 1979, Pete Spencer in 1979)
1979-1980 John Gordon