There are not that many old timers left to pass along their knowledge and experience. Bob Moore is definitely one of them. He is a major influence on so many of us. I've tried to reach out to him several times, but due to his health, that interview never happened. Luckily for us, Peter Lewry granted us permission to republish the interview he did with Moore for Johnny Cash fanzine "The Man in Black" Issue #33 in December 2002. This interview has a special meaning to me since it helped me discover one of my favorite slap bassists of all time, Joe Zinkan.
Bob Loyce Moore was born November 30, 1932 in Nashville, TN. He was a member of the Nashville A-Team and performed on over 17,000 recording sessions with Elvis Presley, Johnny Cash, Frank Sinatra, Patsy Cline, Roy Orbison, Bob Dylan, Quincy Jones, and many others. In 1960, he formed the Bob Moore Orchestra and recorded an album "Mexico". The title track went to #7 on Billboard pop music chart and remained in the Top 40 for ten weeks. The song eventually sold 1 million copies. Some of his most iconic bass lines are on Roger Miller's "King of the Road", Patsy Cline's "Crazy" and George Jones' "He Stopped Loving Her Today". Life Magazine named Moore the number one Country bassist of all time. For us rockabillies, it's still mind boggling that he played bass on Johnny Burnette Rock'n'Roll Trio recordings such as "Rock Therapy", "Rock Billy Boogie" and "Please Don't Leave Me". My personal favorite example of Bob Moore's slapping is on Tupper Saussy's album "Said I to Shostakovitch".
I'm proud to present to you here, on the Art of Slap Bass, for the first time ever, member of Nashville Musicians Hall of Fame:
BOB MOORE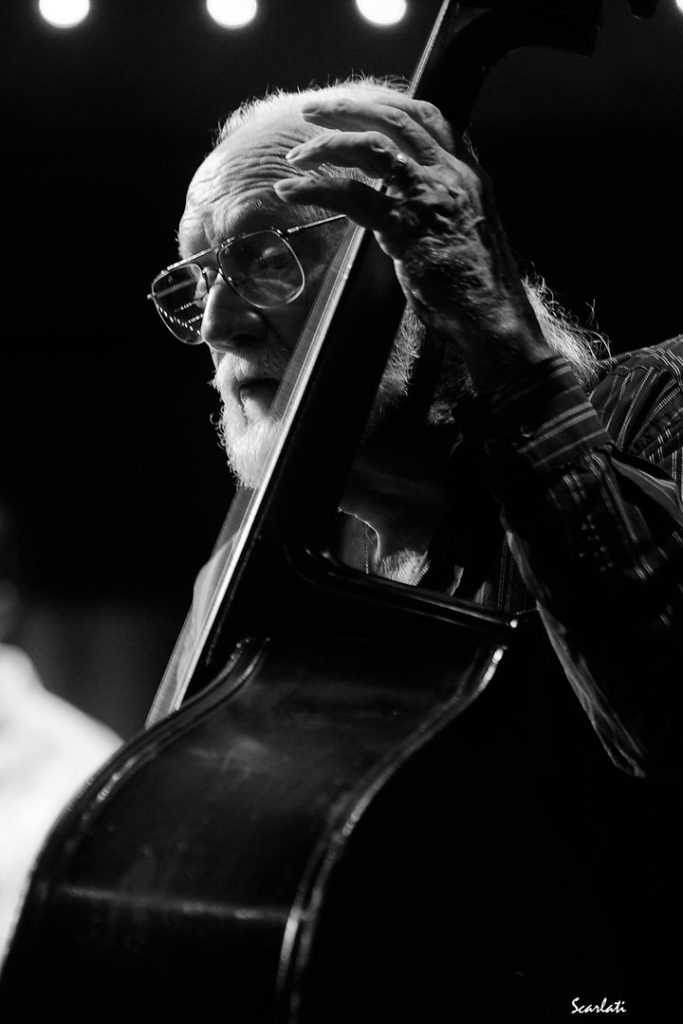 Peter: Could you tell us about your background, where and when you were born and how you first became involved in the music business?
Bob: I was born in Nashville Tennessee and raised by my grandmother, Minnie Johnson and my aunt, Ruth. We lived within walking distance of downtown where WSM and the Grand Ol' Opry were located. In the early 40's, soldiers stationed at the Clarksville air force base would come down to Nashville on leave. When I was 9 years old, I built a shoe-shine box and I Shined boots for '5 cents apiece.' I would walk downtown and set up on the corner of 5th and Broad. That was my corner. It was within 100 ft of the back-stage entrance to the Ryman Auditorium.
Peter: What made you choose to play bass?
Bob: I used to shine Jack Drake's (Ernest Tubb's bassist) cowboy boots before he went on stage. Jack Drake was kind to me. He was the one who taught me how to pull an upright bass string with conviction. A few years later, I started playing bass horn in the marching band in school. One day I spied an upright bass in the music room. The teacher gave me permission to take the bass home for a week at a time. Years later Owen Bradley used to laugh telling the story of seeing us young kids, me and the Robinson boys, hauling the big bass back and forth down Woodland Street. One kid holding the neck of the bass, the other holding the peg.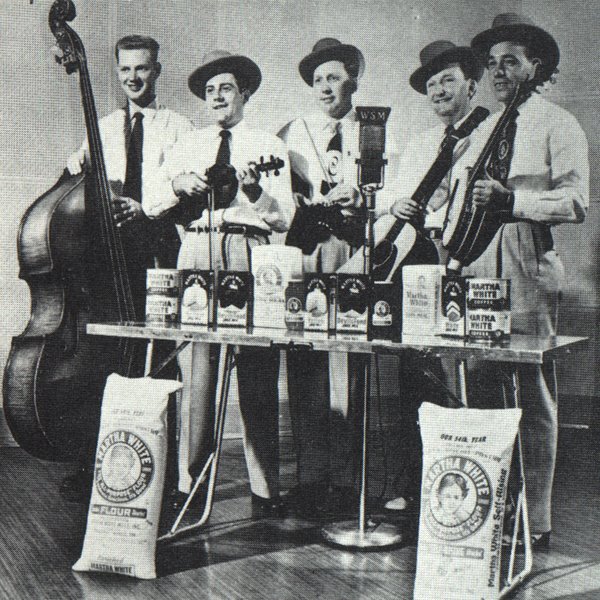 Peter: Can you remember your first recording session?
Bob: Neil Matthews' (the Jordanaires) father, had a direct to disk recorder in the late 1940's. My first band, The Eagle Rangers, used to make recordings at his place. Recently, Bear Family Records released a CD called Tennessee Jive 7&8. There is an Eagle Rangers recording on it, That Old Moon Seems To Know, it's very good considering we were about 13 years old or so. The first 'professional' session I was hired and paid to perform on was in Cincinnati 1948. On King Records. This was with 'Paul Howard and the Arkansas Cotton Pickers'.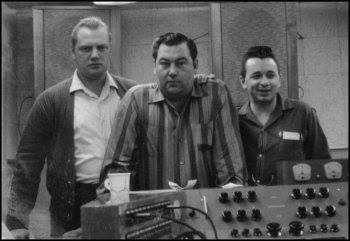 Peter: Along with Owen Bradley, Grady Martin, Buddy Harman, Hank Garland, Ray Edenton and Pig Robbins, you helped create what became known as The Nashville Sound. What do you think makes the sound so special?
Bob: Brilliant musicians developed the Nashville Sound with the guidance of Owen Bradley. Ray Edenton, Hank Garland, Grady Martin, Buddy Harman, Floyd Cramer, Pig Robbins, Bud Isaacs, Jerry Byrd, Tommy Jackson, Owen Bradley and me. We were like brothers. We had great musical chemistry and communication. We loved creating our music together. We were able to assert our personalities and express our feelings through our music in such an effective way that the public came to recognise our individual styles, or the manner in which we delivered a song. After a while, any producer or artist could come in and hire the 'Nashville Sound' A-team men and be assured that they could not only bang out a perfect recording in no time but that recording would also have a comfortably familiar ring to it, like they'd heard it before because the public's ear had become attuned to these musicians. Anyone who has heard me play bass knows my soul. I am studied, solid, thorough, steadfast, bold and dependable. Grady Martin was just the same. As his playing suggests: aggressive, impassioned, determined. Owen Bradley was as much a magician as musician. The world knows him as an executive. A producer. The head of Decca Records. I can tell you, he had a soul. He was one of us. A great piano player. Owen was Nashville's Big Daddy. He was the only Daddy I ever knew. He told everybody I was his 'Left Hand'. What a great compliment.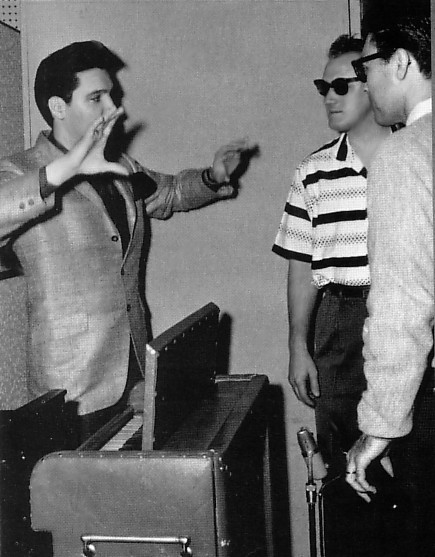 Peter: You worked with Elvis Presley and I believe the session in June 1958 was the first of many. What was it like working with Elvis?
Bob: Elvis was a nice guy. Elvis called me 'King.' It was his 'buddy' name for me. This was, of course, long before he came to be referred to as 'The King.' Elvis was a good person. A genuine, likeable person. He had a beautiful voice. He was very serious about his music. Dedicated. But not a boring stick in the mud. We always laughed and had a good time in the studio. Elvis loved hanging with the guys and being part of the creative process. Looking back, I'm sure those years were the happiest years of Elvis' life. It hurts me deeply to know his life ended so tragically.
Peter: When he left the army in 1960 you continued to work with him and appeared on albums like Elvis Is Back, Something For Everybody and Pot Luck. These albums were all recorded in Nashville but did you work on any of the Hollywood movie soundtrack sessions?
Bob: Almost every one of them from 1958 through 1970.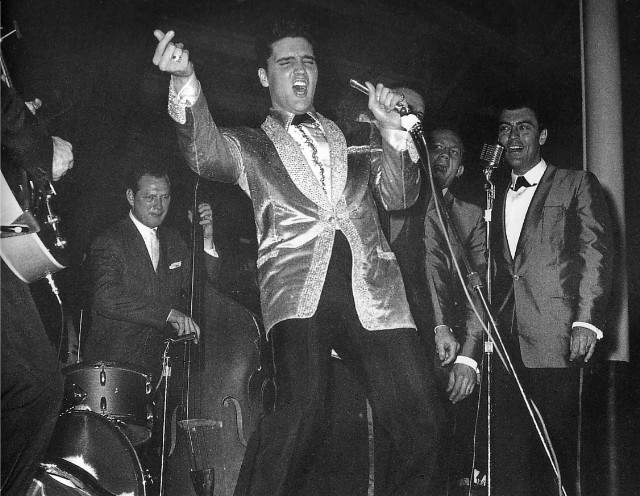 Peter: You played on the 1961 benefit show in Hawaii. Was this the only time you worked with Elvis on stage?
Bob: Yes. March 25, 1961. It was my only live performance with Elvis. Overwhelming. There was a huge crush of people. Young women tearing at your clothes. A million Flashbulbs . It was blinding. Our view from the stage was like looking into a sky of exploding stars.
Peter: When was the last time you worked with him?
Bob: 1970. Just before he left for Las Vegas. Elvis asked all us guys to go with him to Las Vegas but we just couldn't. We had wives and families to support. We knew musicians were standing in line, hoping to get jobs at home in Nashville. We didn't think we could risk losing our studio work. It was all we had ever known. I never saw Elvis again after he left for Las Vegas.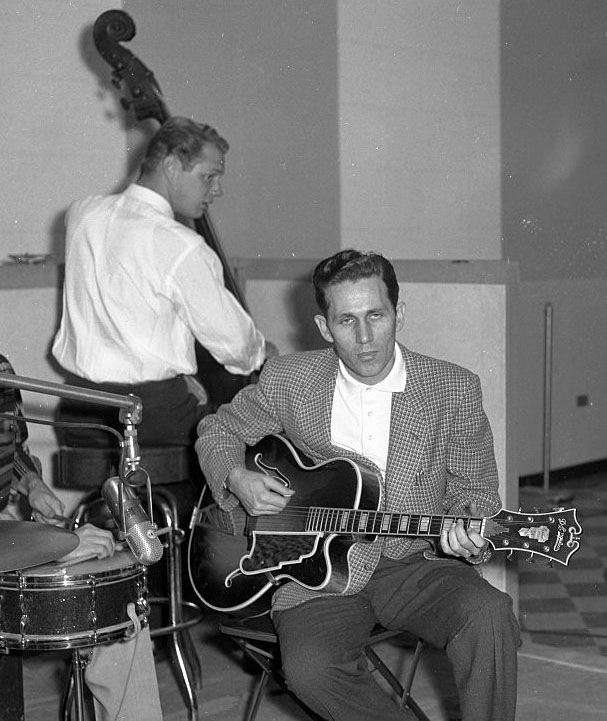 Peter: The list of hit records you have played on is incredible. Can I throw some titles at you and can you tell us about these particular tracks/sessions? Big Bad John with Jimmy Dean (Note: At the time of this interview the author thought that Moore played bass on Big Bad John, but since then it has come to our attention that it was actually Joe Zinkan)
Bob: There isn't more than a dozen sessions I can point to and say I knew we had cut a #1 hit. I liked to think they were all going to be #1 Hits. Sometimes in the later years we would lay down tracks for people like Tom Jones and Kenny Rogers and Julie Andrews and Brook Benton, And, of course, Jimmy Dean. The singer would come in later and sing to the tracks and us musicians wouldn't get to hear the finished product until it was released on the radio.
Peter: Crazy with Patsy Cline.
Bob: Crazy. Great song. Patsy Cline. Great lady. A fabulous recording. A masterpiece. What can I say other than everybody sit back, turn up the bass and enjoy the music.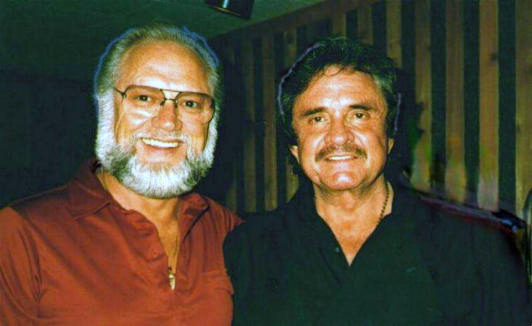 Peter: When did you first become aware of Johnny Cash's music?
Bob: You are asking a more difficult question than you realize. Seems like I've known John forever. I must have heard his early Sun Records. I knew his wife, June and all the Carter Family from the time we were all teenagers.
Peter: And when did you first work with him?
Bob: Ha. That's an even more difficult question. I recorded with him prior to the Boom Chicka Boom album. John usually would try to keep his 'Tennessee Two' on his record sessions and add other musicians along with them. Sometimes the studios had some technical problems and they would call me in to do overdubs. I cannot remember all the titles I did. When John got his own TV show, he hired me as a contractor to pick the musicians for the show. It was a great honor. A great experience. However, my recording session work was my career job so just as it happened with Elvis, I couldn't devote the time necessary to do both so I left the TV show after just one season.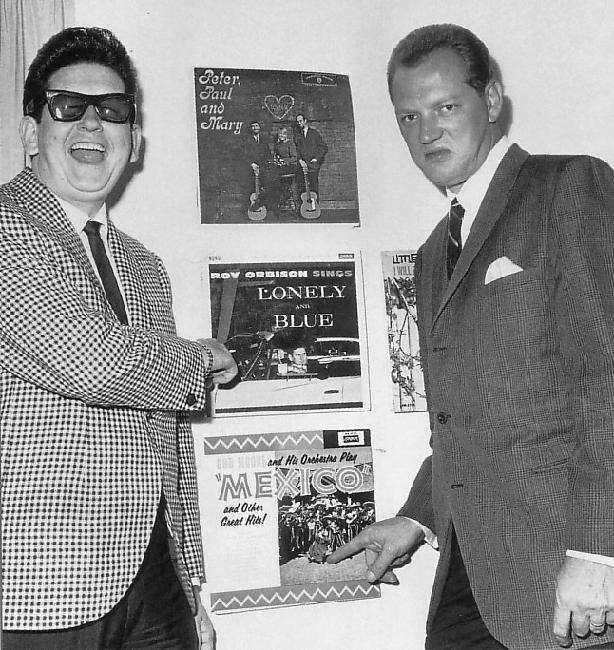 Peter: You played bass on the Class Of 55 sessions at Sun Studios and American Sound. What was it like working with John, Carl Perkins, Jerry Lee Lewis and Roy Orbison?
Bob: It was like a reunion. I had recorded with each of them in the past. Just envision the characters at the average family reunion. Everyone was there. The local preachers, teachers, drunks, wonderful geniuses, fans, song-writers, musicians, news media and wives and children. It was an amazing event. The people on the sidelines were just as noteworthy as the stars that were recording there. People like Billy Swan, Ricky Nelson, it was pretty amazing who turned up in Memphis, Tennessee that day.
Peter: In 1989 you produced the Johnny Cash album Boom-Chicka-Boom, a great album with a return to the basic Johnny Cash style, as confirmed by the album's title. How did the opportunity to produce Johnny arise?
Bob: I called him and asked him if I could produce an album for him and he said yes. At the time he wasn't on a label so it was produced as a speculative project. Within a couple months John had signed with Polygram. John is such a brilliant songwriter. There are some real great songs in there. Some of John's best songs that he wrote just for this album.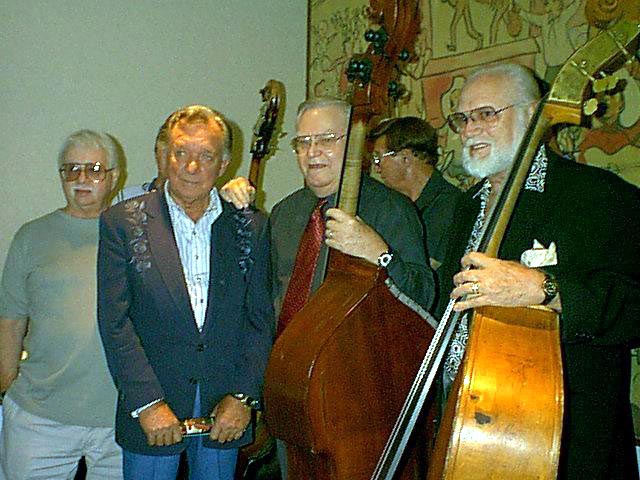 Peter: I understand Joe Zinkan also played bass on these sessions, was this your suggestion?
Bob: I produced the album but also played the bass on these sessions. Joe Zinkan had taken his retirement. I asked Joe to help me and come over as an extra to play Slap Bass. He did the slapping – rhythmic percussion created by slapping the strings of a bass against the finger board in any number of controlled patterns. When recording, the microphone was placed so as to pick up only the snapping, ticking or slapping sounds. Any musical notes Joe played were muffled. The actual bass notes you hear, the bass lines on the record were played by me. Joe is the best Slap Bass player I have ever heard. It made a great sound on the album. Reminiscent of the old rockabilly' sound.
Peter: In John L. Smith's excellent series of discographies there is some confusion over where these tracks were recorded with both Stargem Recording Studio and Bradley's Barn in Mt. Juliet being mentioned. Can you throw any light on this?
Bob: Original tracks at Bradleys Barn. Voice overdubs at Stargems.
Peter: There were several titles that you also produced around this time that remain unissued. Old Red, Hallelujah Joe, The Strangest Dream and Everything Is Alright At Home. Do you remember these titles and were they contenders for the Boom-Chicka-Boom album?
Bob: These mentioned titles were never completed. The titles the record company chose to own (Polygram), were completed, and those are the ones that made up the album compilation.
Peter: Was Johnny easy to work with?
Bob: Yes.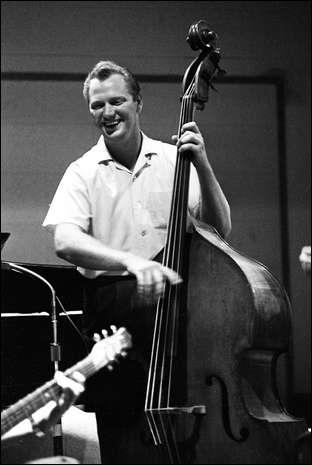 Peter: I know it is probably a difficult choice but do you have a favourite Johnny Cash track or album?
Bob: Of course, I like the songs on the Boom-Chicka-Boom Album but high on the list of my other Johnny Cash favourites would be I Walk The Line. It's unusual and it's powerful. I loved Anita Carter's version of Ring of Fire but Johnny Cash's version has a special place in my heart as it was recorded on the heels of my multi-million selling instrumental Mexico. He used my very same horn players – Carl Garvin and Bill McIlhiney. To me, it was like a wink and a nod. As if to say, 'Job well done, Bob.' The sound ushered in a new era. Before that time, you rarely heard brass used in Country music.
Peter: You have received many awards over the years including the National Academy of Recording Arts and Science's Superpicker Award many times. Is there any particular award that stands out?
Bob: I appreciate my 'Most Valuable Player' awards that line the wall in my office. I was presented those awards seven times in seven years. Also, one of the awards I like most is the Pioneer Award I received from LSSCMA. It's not the most well known organisation but it is a Texas organisation. It's a great honour as a Tennessean to have my work recognised by Texans. I've done a lot of Western Swing music throughout my career. I love Western Swing. It's really great to know that Western Swing loves me back!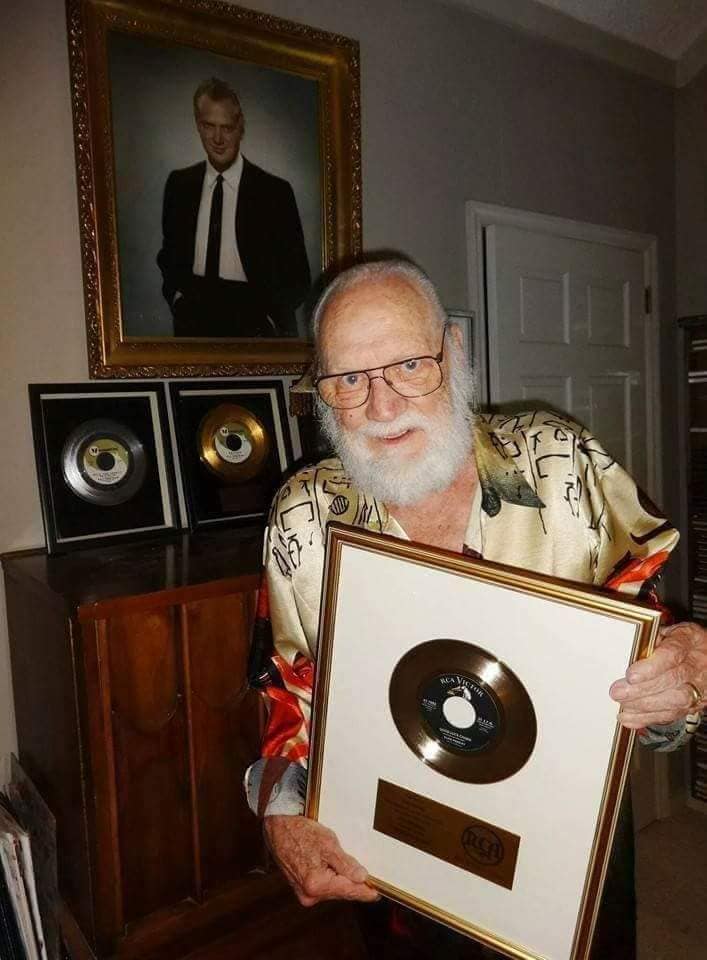 Peter: Are you currently working on any projects?
Bob: I'm just putting the finishing touches on a big band album that is really phenomenal. I had a great arranger and fabulous musicians who really gave their all. It's just a great, great record. It was funded by Dr. Thomas Butt, a trumpet player from Virginia. We plan to release it as a double CD in a Karaoke format. One an instrumental CD the other with vocal demonstration by the Doc. If you love Big Band jazz standards, you'll love this one. You can sing along.
Peter: What about the future?
Bob: The project I begin recording within the next two weeks is a pure, raw sparsely produced, straight out Country album. Songs about drinking, death, infidelity, depression and faintly glimmering hope. An excellent singer, Terry Eldredge, best known for his work in blue grass circles. He can really deliver that high lonesome sound with an added kick. I think he's going to be a huge star. I sure would like to do another album with Johnny Cash before this life is over. There's no finer man on the face of this earth. He's more than a great talent. He's a great human being. He's a friend. I love him very much.
Peter: Bob it's been very interesting and thanks for taking time to talk to us!
Bob Moore's Official Website
Bob Moore's Website by R. Stevie Moore (Bob's son)
Bob Moore photo by Anthony Scarlati used with permission by A. Scarlati
Moore, Zinkan, Linneman and Chance photo used with permission by Kent Blanton

Disclaimer: The photographs published on this page were not originally included with the interview and AOSB claims no copyrights on any of them. If you're the legal owner of any of these photos, and wish them to be removed, please let us know.