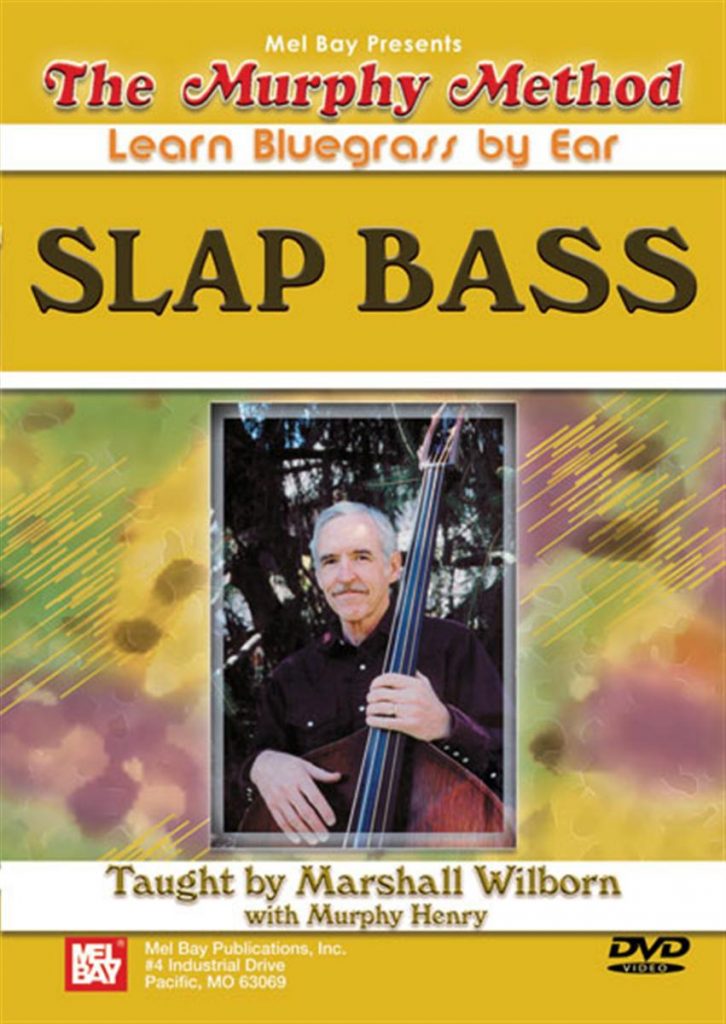 Marshall Wilborn's instructional DVD is one of the oldest slap bass instructional videos. It's the third installment of a 3 DVD series on Bluegrass Bass released by Arrandem Music Co. The video was originally released on VHS in 1996 and reissued on DVD in 2008. Wilborn is accompanied by Murphy Henry on guitar.
The video starts with two of them jamming on the bluegrass classic "Grandfather's Clock." If you're into bluegrass, this is the tune that you have to know. It's the most famous bluegrass tune that features an upright bass solo (a break, as they usually call it in bluegrass). He's also teaching a boogie woogie line and a song "Lady of Spain." Wilborn is using only his index finger to pull the strings. As most bluegrass bass players, he's using pizzicato to accompany singing and saves slap for solos. For the solo for "Grandfather's Clock," he's utilizing single and gallop slap. "Boogie Woogie" plays with double slap and "Lady of Spain" solo uses rhumba slap. It's important to mention that Wilborn is practicing different terminology than us. In order to follow this review easier, I'm using the terminology and nomenclature that we've established on Art of Slap Bass here. I also wrote a comparison of our two systems on the bottom of this review*. During this 1 hour long instructional video, he's explaining double slap, gallop and rhumba slap. He's using a same exercise (I-VI-V) to explain all slap patterns.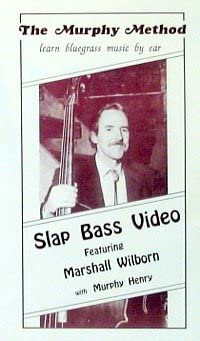 One of my favorite elements of Marshall Wilborn's playing, and something that makes his style unique, is the use of slides (glissando) and hammer-ons (legato), but unfortunately he's not explaining any of these. You can hear these, at the very end, during the jam with Henry on bluegrass classics Roll on Buddy, Rocky Road Blues and Little Darlin' Pal of Mine. This might be my favorite part of the video. I like that he's advising students to pay attention to the rhythm.
Marshall Wilborn is a very humble person and a patient teacher. You can feel that in every minute of this video. I'd recommend this video to beginner and intermediate bass players and especially the ones whose primary focus is to play bluegrass music.
*For the sake of comparison, I made a list with our nomenclature system (left) and Marshall Wilborn's (right):
Single slap = Pull
Double slap = Single slap
Gallop = Double slap
Rhumba = Triple