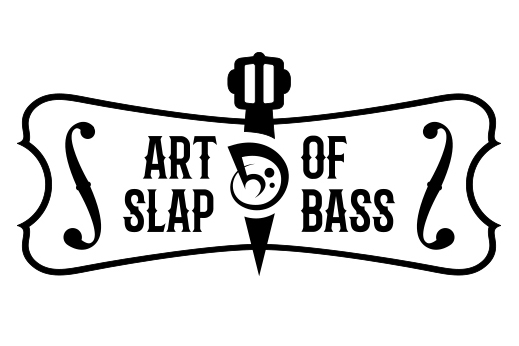 Hello bass slappers!
As we announced it on our FB page earlier today, we have some exciting news for you.
It's been very slow few years and we plan to change that. First of all, this will not be a one-man project anymore. I want to make the Art of Slap Bass more of a community place for people that want to share their knowledge and contribute to grow of our art. When I started this project 10 years ago, I was full of enthusiasm, and I still am, but I had much more free time back then. In a short time, I knocked down a bunch of content, ran forum and managed the social media. Then I started touring like a madman and didn't have time to do it on a level that I wanted to. I was secretly hoping that new sites would pop up, but after all these years, AOSB is still the main source for slap bass related info on the web, so I feel a huge responsibility to keep it going.
That being said, please welcome our new contributors Ryan Gould (check out his Pops Foster article), Fernando Collachio (check out our killer FB cover video), and Paul Bouyear (who will manage our social media and news). I'll still do the interviews and write as much as I can. Talking about interviews, a new one will be up in a few days. Can you guess who did we chose to interview for our comeback?
We completely redesigned the site. We have a new logo, new theme song and a new intro video. All the same features from the old site are still here – News, Interviews, Articles, Reviews, Shop and Forum. Internet forums might be dead now, but since ours have some valuable info and over 5000 subscribers, I decided to keep it alive. If you created an account before, your old credentials are still working. If you haven't, go to the top left corner of the site and create yours now (it's free). You will be able to read subscription only based content and to post on the forum.
If you'd like to help and be one of our contributors or moderators, send us an email at contact@artofslapbass.com Make sure to write your area of expertise – web design, video/audio editing, writing, strong English skills (we have some foreigners here!), experience with running social media/forum etc…or just plain slap bass enthusiasm. We will definitely need some help to keep it going.
If you haven't already, make sure to follow us online.
Instagram @artofslapbass
Twitter @artofslapbass
Facebook @artofslapbass
And don't forget to share our pages. We don't buy adds, so we depend on word of mouth promotion.
At the end, we haven't chose randomly this day to relaunch the site. It's Pops Foster's birthday! Read Ryan Gould's article about the grandfather of slap bass and we wish you happy Pops Foster's day!