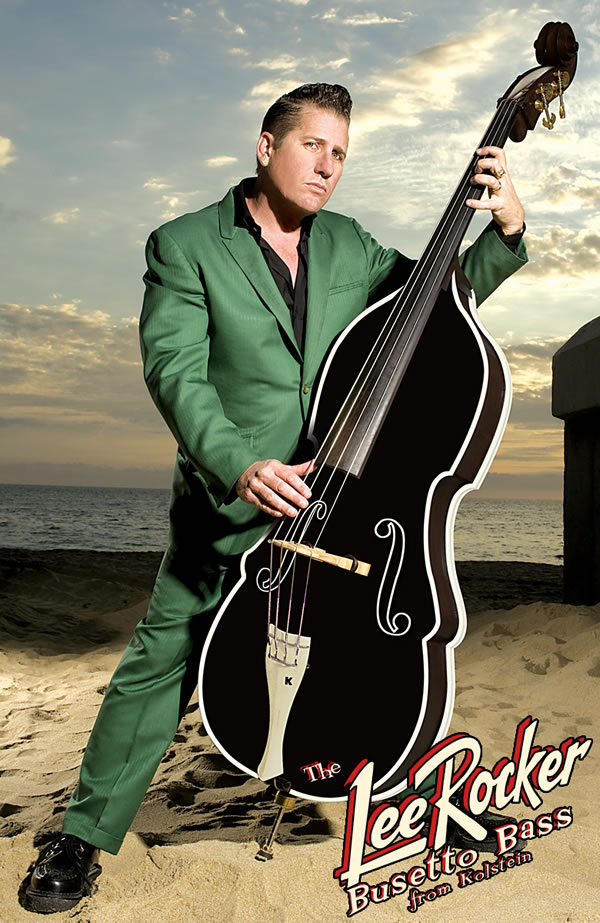 Stray Cats bass player Lee Rocker has a new signature bass produced by NY based company Kolstein. The Kolstein family has been in music business since 1943. In the bass community they're well known for their Busetto model travel basses.
Lee's signature bass is also a small size Busetto touring bass and it's available in two finishes: black with white trim and gloss reddish brown with white trim as well. It could be purchased from Kolstein website with airfreight trunk for $6,200 or without for $5,700. It comes with Planet pickup and padded cover.
Lee did a demonstration of these basses at the latest NAMM show in Anaheim, CA just a couple weeks ago.
You can find more information about it here.