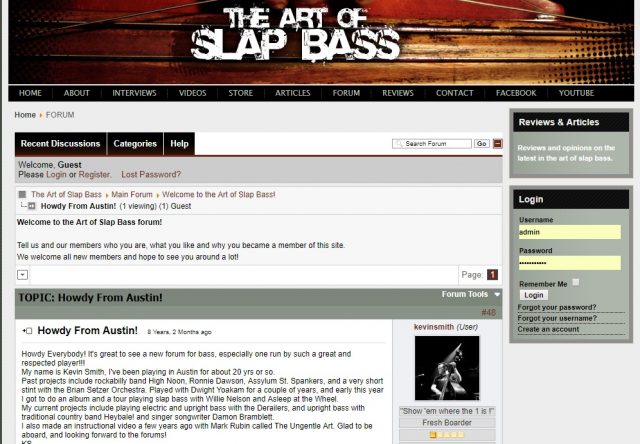 In just a first few weeks we got more than 1000 YouTube views of the first AOSB video episode and almost 100 members including some amazing players like Kevin Smith, Jimmy Sutton and others. The Art of Slap Bass is growing faster than we could ever hoped for!
Special thanks goes to Mike Sirman, Dan Enriquez and Kevin Stewart for being the most active members on the forum!
Please continue to spread a word about the Art of Slap Bass!
Stay tuned for more upcoming interviews and interesting articles!